<link rel="icon" href="https://www.steidle-pic.com/wp-content/uploads/2023/03/favicon.ico">
PIC

–

P

ROCESS

I

NTEGRATED

C

OATING



PIC is the innovative technology for coating PET preforms and bottles.
The transport and handling of the PET packaging is optimised after leaving the stretch blow machine with the sliding film applied.
Production stoppage due to packaging / bottle jamming in the air and band conveyors or due to hanging sleeves are history.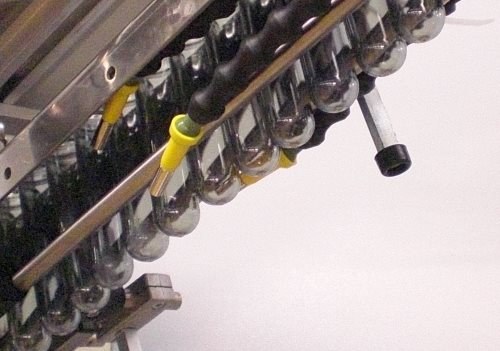 PIC-TECHNOLOGY
The PIC technology is based on the assumption that the cause for the fan-like formation (see figure 1-3) can be found in the surface quality of the PET bottles which is extremely blunt when leaving the stretch blow-moulding machine. This will lead to a friction at the contact area between the bottles.